Small Business - Big Website
Go big online without breaking the bank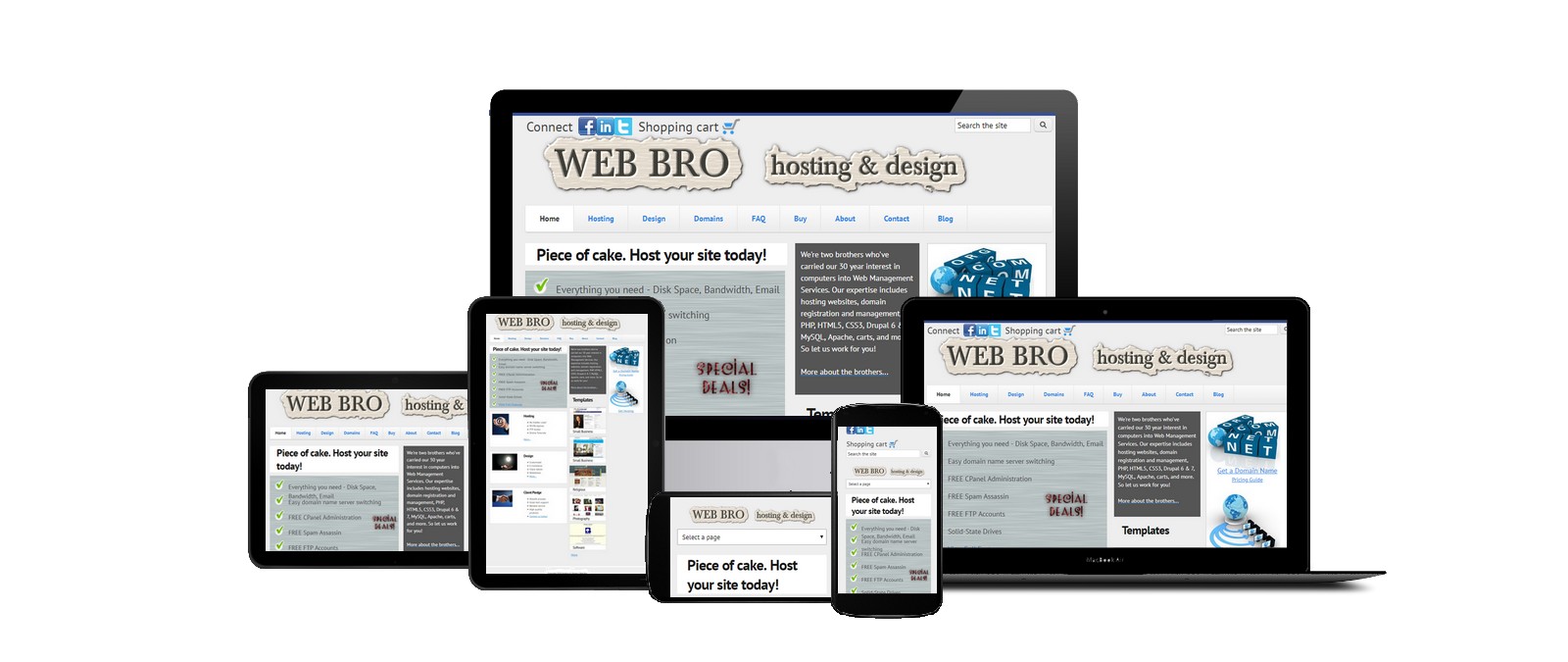 For many big companies their website is just a small part of a large marketing plan to get the word out for their product or service. TV commercials, billboards, and print media all work to promote the company. But if you're a small business without a large budget for marketing, how do you capitalize on your local market?
Social media goes a long way to circulate your products and services. Having a Facebook page and clearly telling your audience how to reach you will give you a great start. Adding a professional website to that base gives confidence and credibility to the referrals that you're soon to earn, especially if those customers aren't on social media or want to easily find you online.
Contact Web Bro for a professional website that integrates with your social media presence. We have the tools to bolster your presence on Google with a Google My Business page, Google Analytics and Google Search Console. We'll track your performance over time to help you accomplish the goals you have for your business. We understand how to reach a local market, wherever it may be.